2012
12.12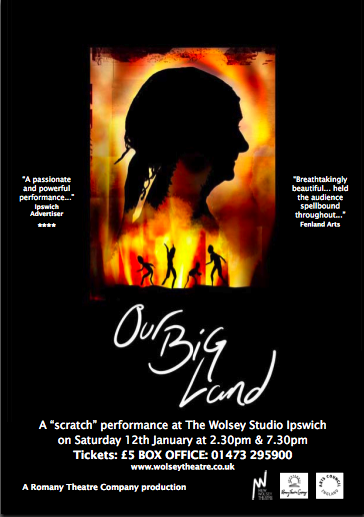 Romany Theatre Company (RTC) will be giving two "scratch" performances of OUR BIG LAND at the Wolsey Studio in Ipswich on Saturday 12th January. Please see poster above. The play is about the history of Romany Gypsies, told through one woman's very personal story and features drama, music and dance.
On the lead up to Holocaust Memorial Day (27th January) the play is especially poignant. It is also an ideal introduction for students, Travellers or any other interested parties, to RTC's work around Romany/Gypsy/Traveller issues.
If you would like more information please do get in touch.
Dan Allum
Director of The Romany Theatre Company
01223 303939
07776146360